Clinical Research: Is It Right for You?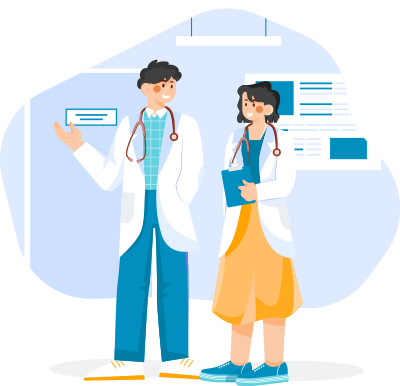 Introduction
Did you know you can implement a clinical research program in your private practice? Many allergists don't. Clinical research isn't done only in academic settings anymore. Pharmaceutical companies are often willing and actively seeking nontraditional research locations to test the myriad of new medications they're developing.
If this piques your interest, you might be wondering:
How would this impact my practice – what are the pros and cons?
What would it take to get this started?
What are the regulatory requirements of such a program?
What types of research studies are out there?
In this module, you'll explore some of the answers to these questions. And hopefully, you'll find the answer to the most important question, "Is clinical research right for me and my practice?"
 Pros: The Benefits to Your Practice
Taking part in clinical research can benefit your patients, your practice and you personally.
For Your Patients
Any patients of yours who participate in a clinical trial would get...
New treatment options not generally available yet.
More extensive supervision and oversight.
Detailed testing and labs – for free – they wouldn't get otherwise.
It's also possible that undiagnosed issues might be identified. This is rare, but it sometimes happens through the extensive testing.
For Your Practice
Participating in clinical research would also benefit your practice by:
Broadening what your practice has to offer.
Diversifying your practice's finances.
Running a clinical research program would provide a revenue stream in addition to, and completely independent of, your traditional patient care. You'll be paid directly – and reliably – by the pharmaceutical company running the research program. No submitting claims to insurance or trying to collect deductibles from patients!
For You Personally
What drew you to the field of medicine? A desire to help people, of course. But probably also a love of science. Doing clinical research would give you the opportunity to:
Get involved with new, cutting-edge developments in allergy, asthma and immunology.
Challenge your intellectual curiosity by participating in clinical experimentation.
 Cons: The Challenges Involved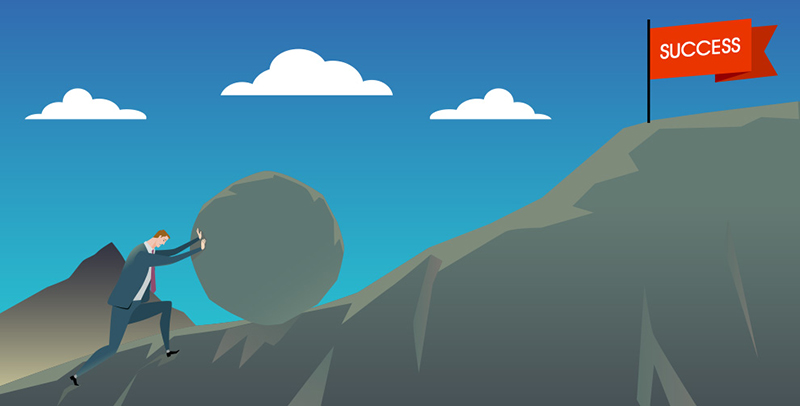 As you consider whether clinical research is right for you and your practice, you need to examine at least these four challenges:
Personal Liability

The doctors in charge of running the clinical trial are called the principal investigators, or PIs. They are personally liable for how the research is conducted at a site, including:

Maintaining patient safety
Training staff
Following protocols

You and any other PIs must be ready and willing to take on these responsibilities. Studies and patient safety are closely monitored. Will you and your colleagues be comfortable with the additional scrutiny that comes with running a clinical trial?

Finally, all PIs must be scrupulously careful to avoid conflicts of interest with research studies. These can include financial interests, insider trading, a family member working for the sponsoring company, gaining a special position or status and so forth.

Public Disclosure

The income PIs receive for clinical research will be published – under the PI's name – on a publicly available website (https://openpaymentsdata.cms.gov/).

Under the Open Payments Program, any manufacturers of drugs, medical devices and biologics who participate in United States federal health care programs must, by law, track and report income received by a PI to the Centers for Medicare & Medicaid Services (CMS) annually. CMS publishes this information on the Open Payments Data website.

So you and any other potential PIs at your practice need to ask yourselves if you're okay with such a public disclosure.

Research Ambiguities

Clinical research isn't cut and dried. It's experimental, and sometimes the drugs won't work. Could you and your staff live with the ambiguities – especially if you got your hopes up about a treatment for a patient or two in particular? And could you cope with your patients' hopes too?

Also, do you want to be involved in determining if a new drug is safe? What about experimenting with different doses? Are you comfortable trying this out on your patients who want to participate in the clinical trial?

Time Demands

Getting a clinical trial up and running is like getting any new business started. It's time-consuming for both you as the PI and your practice staff. You need to learn about a plethora of regulatory and safety requirements, as well as do several things to get set up properly:

Hire and train additional staff (we'll talk more about this later)
Apply for studies
Develop standard operating procedures (SOPs)
Recruit and educate patients

But wait, there's more! The PI will have an ongoing time commitment since you're ultimately responsible for conducting the trial. You need to...

Know the program inside and out.
Ensure all the pieces are working properly.
Make sure all regulations are met.
Track the progress for the sponsor.

If you do more than one study at a time, you'll need to multiply the PI time accordingly. But the good news is you don't need to do all of this alone; a good clinical research coordinator can help tremendously.
Yes, the challenges of running a clinical trial are many, but the possible rewards can be well worth the effort! You'll have the chance to improve treatment options for allergy/immunology and change your patients' lives for the better (as well as patients all over the world). And you can bring in additional income for your practice, letting you achieve some of the things you've been dreaming about.
 What Do You Need to Get Started?
To get started with clinical research, you'll need to carefully consider these four areas:
Staffing and Training

One common mistake to avoid is having your allergy practice staff do double duty as your clinical research staff. Instead, you want to keep these two sides of your business separate. This is the only way things will run smoothly and successfully. So, once you commit to a clinical research program, plan on hiring a dedicated clinical trial staff.

The first person you'll want to hire is a clinical research coordinator (CRC). This person, in conjunction with the PI, handles some or all of the following responsibilities:

Meeting regulatory requirements
Addressing the concerns of institutional review boards (IRBs)*
Recruiting patients
Following up with patients
Gathering and tracking data
Collecting specimens
Managing, monitoring and documenting clinical visits
Handling the budget and contracts for the research program
Billing the contract research organization (CRO)

(*An institutional review board, or IRB, is an independent ethics committee or ethical review board that approves, monitors and reviews biomedical and behavioral human research to protect patients' rights and safety. IRBs can approve or decline research, require modifications to study protocols and stipulate changes in marketing efforts for patient recruitment.)

That's a lot of responsibility, isn't it? You'll want someone who is highly organized, pays meticulous attention to detail and enjoys working with and collecting data.

Ideally, you'd be wise to hire an experienced CRC with a clinical research certification. Such a person could handle up to five or six studies, depending on the study size and enrollment criteria.

If you'd rather promote and train someone from within your practice, be aware of the time investment involved. You'll need to allow ample time for training them, as well as time for them to truly learn the new role and responsibilities.

If you'd like to research the hiring and competency assessment guidelines for CRCs that the Association of Clinical Research Professionals has put together, please see the section Additional Resources at the end of this module.

Equipment and Space

Each clinical trial will have its own specific equipment and space requirements. However, there are some general items you need to have available:

Dedicated research exam room

(Click to reveal answer)

This needs to be an attractive space to examine/study patients in, as well as be clean and organized to impress sponsors.

Refrigerator, freezer and shelving

(Click to reveal answer)

You'll need these to store products.

Backup electricity

(Click to reveal answer)

You'll need a generator or alternative backup plan to preserve product if you lose electricity.

Storage space (physical and virtual)

(Click to reveal answer)

You'll need physical storage space with file cabinets and virtual storage space for all your research records. Federal regulations require you to retain research records for at least three years after the research has been completed.

Office space for CRC

(Click to reveal answer)

The CRC needs an office or workspace with a computer, internet access, and dedicated phone and fax lines.

Budgeting and Billing Compliance

Careful budgeting is essential for the success of your research program! If you don't correctly identify all program expenses up front – and make sure they're covered – you risk losing money. To ensure the profitability of the research program, be sure to carefully review the study requirements and identify both fixed and variable costs:

Fixed Costs
Variable Costs

Your CRC's salary
Facility fees:

% of rent
% of utilities
% of IT

Storage costs
Other overhead costs

Lab fees
Supplies
Equipment

Finally, be sure to include reimbursement for the work relative value units (wRVUs) associated with each patient's type of visit. For an initial screening, this is typically a level 3 or 4 visit. For follow-up, this will most likely be an established patient level 2 or 3 visit. And don't forget to include treatment for adverse events like anaphylaxis.

Okay, that takes care of budgeting. Now let's see what proper billing compliance entails.

First of all, keep your research billing and your allergy practice billing absolutely separate! Research costs must be billed to the research study – not to patients or insurers. On the flip side, be careful not to accidentally bill your regular patient care to the research program.

Second, to keep everything separate and ensure proper billing for each, be extra careful with your documentation. Meticulously identify and document all services you provide to patients in the research program. Take pains to separately document any regular clinical care you provide to your patients.

Data Management

When you run a clinical trial, you'll be swimming in data! To keep from drowning in it, you'll need a solid, supportive infrastructure. You'll be collecting paper and/or electronic data from your research patients, and this data needs to:

Be of the highest quality
Be submitted according to strict timelines
Comply with federal, state, local and industry guidelines

Large research programs often invest in a Clinical Trials Management System (CTMS). This software provides the ability to measure productivity, keep track of finances, schedule patient visits and pay patient stipends. If you're just starting a clinical research program, though, you probably won't need this. And small practices may not need it at all.
 Regulatory Requirements
Any study with a human being as the subject faces many regulatory requirements. We could easily devote an entire module to just this! However, you'll only get a bite-sized overview today.
In the U.S., the following organizations and guidelines regulate clinical research:
FDA (Food and Drug Administration)
GCP (Good Clinical Practice) Guidelines
ICH (International Council for Harmonisation of Technical Requirements for Pharmaceuticals for Human Use)
*OHRP (Office for Human Research Protections) – part of the Department of Health and Human Services
*OHSRP (Office of Human Subjects Research Protections) – part of the National Institutes of Health
(*Depending on the source of funding and the individual institutional review boards involved, a clinical research program would follow either OHRP or OHSRP policies and procedures.)
As you can imagine, each clinical research site must strictly follow all applicable regulations – and each site will be carefully monitored. It takes time to get up to speed on these regulations, so your practice will need to invest in training for the PI(s) and the staff.
Fortunately, Good Clinical Practice training courses are readily available, and everyone conducting clinical research must take these every few years. The good news is they're free! The not-so-good news is they're long – about three to six hours. However, they give you a great overview of FDA regulations and ethical considerations, as well as solid advice on how to successfully operate a clinical trial program.
 Types of Research Studies
What kinds of research studies can you get involved in?
The most common types for private practice are industry-sponsored studies. The pharma sales representatives who visit your clinic can put you in touch with their medical science liaison (MSL). MSLs can provide information about current and future clinical trials being run by their company.
Here's what you can expect when you work with the pharmaceutical industry:
Pharma companies are good at training physicians and their staff as well as providing oversight.
They develop study protocols and get them approved by the institutional review board (IRB).
In these studies, the PI doesn't own the data and can't publish studies about the research. Only the pharmaceutical company can do these things.
Other types of studies – less common for private practice but still possible – include clinical studies run by the National Institutes of Health (NIH). These are publicly, rather than privately, supported studies typically done at academic institutions.
You'll also see investigator-sponsored studies, where the clinic or allergy practice is both the sponsor and the investigator. In these types of studies, the PI owns the research and can publish reports.
Finally, some studies are run by nonprofit foundations, such as the American Lung Association or the Asthma and Allergy Foundation of America (AAFA).
 Which Trials Are Right for You?
Okay, so far you've weighed the benefits and challenges of running a clinical trial. You've taken stock of what it takes to get started. You've pondered the level of regulatory scrutiny and accountability involved. And you've surveyed the landscape of clinical trials available for private practice.
Now, how do you figure out which trials are right for you?
A good place to start is by visiting ClinicalTrials.gov, which is a database maintained by the National Library of Medicine (part of the NIH). It lists privately and publicly funded clinical studies around the world with helpful and detailed study summaries. Search by keyword, take a look at the studies that come up and choose the ones that most interest you.
Next, think about the patients in your practice. Will enough of them be interested in enrolling in the study? You can find potential study participants by running queries from your EHR to find qualifying patients. Other potential patient sources include primary care practices, patient advocacy organizations (Allergy and Asthma Network, Food Allergy Research & Education), regional allergy and/or medical societies and leads from waiting room brochures.
Then reach out to the sponsor. With new trials, the sponsor will start by providing you with a study summary. If you're interested and think you can meet the requirements, you'll receive a draft Clinical Trial Agreement (CTA), study protocol, operation manual and budget.
Before you agree to anything, do a feasibility survey – and be realistic about it! What's involved in this? Here's a checklist to help get you started.
If you can answer in the affirmative to all these questions, then you've most likely found the right trial for you!
Conclusion
What do you think? Do the benefits of doing clinical research outweigh the challenges for you?
Benefits
Challenges
Your patients will get new treatment options not generally available yet.
As a PI, you'd be personally liable for how the research is conducted at your site, including maintaining patient safety.
Patients will receive more extensive supervision and oversight.
There's additional scrutiny that comes with running a clinical trial.
Your patients will also get detailed testing and labs they wouldn't otherwise receive – and for free!
You must be scrupulously careful to avoid conflicts of interest.
Patients' undiagnosed issues could be identified.
You'll have public disclosure of the income you receive for running a clinical trial.
Doing clinical research will broaden what your practice has to offer.
You'll need to hire additional staff to support this effort.
Clinical trials can diversify your practice's finances.
You must handle demands on your time – from learning all the regulatory and safety requirements to tracking progress for the sponsor.
You get to be involved with new, cutting-edge developments in allergy, asthma and immunology.
Additional time commitments include:

Applying for studies
Developing SOPs
Recruiting and educating patients
Making sure all regulations are met

You'll challenge your intellectual curiosity by participating in clinical experimentation.
Do you have what you need to get started concerning staffing and training, equipment and space, budgeting and billing compliance, and data management?
Are you ready for the new regulatory environment you'd be entering?
Yes, there's a lot to think about. But if you get all the pieces in place, doing clinical research can be very rewarding!
You'll take part in discovering new treatments for both your patients and your whole community.
You'll be intellectually stimulated as you participate in cutting-edge studies in your field.
And you can bring additional revenue streams into your practice, allowing you to grow in ways you've only dreamed of.
If you'd like to learn more about clinical research programs, we have a wealth of resources for you below.
Additional Resources:
---
Glossary
CRO - (contract research organization): A company that provides clinical trial services for the pharmaceutical and biotechnology industries. CRO services include clinical trial planning, site selection, clinical monitoring, data management, trial logistics, biostatistics and project management. This organization conducts a site qualification visit to verify the research infrastructure and meet the study team and pharmacy staff.
CTA - (Clinical Trial Agreement): This serves as a legally binding contract between a sponsor, site and researcher. It outlines each party's responsibilities and obligations for the clinical trial.
CTMS - (Clinical Trials Management System): This software system provides the ability to measure productivity, track finances, schedule patient visits and pay patient stipends. May be needed for large-scale research programs with multiple ongoing studies, but likely not needed when just starting a clinical research program.
IRB - (institutional review board): Also known as independent ethics committee or ethical review board. This committee will approve, monitor and review biomedical and behavioral research involving humans to protect the rights and safety of patients. The institutional review boards can approve or disapprove research as well as require modifications to the study protocols and even marketing efforts for patient recruitment.
PI - (principal investigator): When a physician runs a clinical trial, they become the principal investigator. This role involves making medical decisions; providing adequate care to study patients according to the clinical trial protocol; carefully reviewing the scientific, ethical, and financial merits of trial participation; and adhering to the numerous federal regulations, guidelines and other standards that address the conduct of human participant research and protection.
---
References
Arismendy, Carmen. "How to Start Doing Office-Based Clinical Trials." June 9, 2010.https://www.medscape.com/viewarticle/720916
Beer, Kenneth. "Getting Started: Clinical Research in Private Practice." April 2015.https://www.hmpgloballearningnetwork.com/site/thederm/site/cathlab/event/getting-started-clinical-research-private-practice)
(
Fix, Oren K.; Spinelli, Terri; Kowdley, Kris V. "Developing Clinical Research in a Clinical Hepatology Practice." June 2017.https://aasldpubs.onlinelibrary.wiley.com/doi/10.1002/cld.639)
(
Nahass, Ronald. "Do Clinical Trials Fit in a Private Medical Practice?" May 2014.https://www.ncbi.nlm.nih.gov/pmc/articles/PMC4324206/)
(